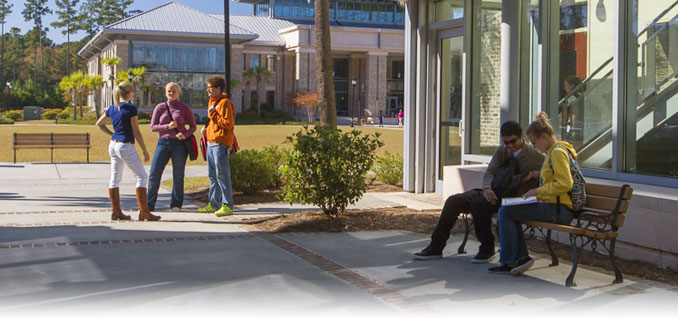 Clubs & Organizations

Student clubs and organizations are formed by the USCB students in cooperation with faculty and staff advisors and the Office of Student Life. Students are encouraged to take advantage of the opportunity to participate in the following recognized student organizations as members and officers. Depending on the needs expressed by USCB's changing student body, organizations may become temporarily inactive or additional clubs reflecting new interests may be added to provide further offerings.
Chartering a New Student Organization
Organizations that wish to use University facilities and privileges must be officially recognized through a procedure administered by the Director of Student Life. The chartering of new student organizations, applications for funding and use of campus facilities are made during the fall and spring semesters through the Office for Student Life. Recognition is obtained by submitting completed registration forms, membership lists and a constitution.
Students interested in forming a new organization may request a new student organization registration form from the Office of Student Life. On that form, you will be asked to provide the following information:
Name
Purpose
Proposed functions or activities
Proposed budget request of SGA (if any)
Signatures of the student applicant and faculty sponsor.
Official recognition of a student organization does not by itself constitute any type of endorsement, sponsorship, or liability by USCB.
To find out more ways to get involved on campus, contact Student Life.