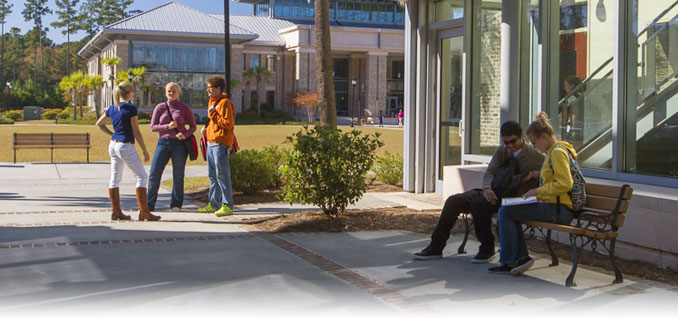 Hospitality Student Organization

The USCB Hospitality Student Organization is a club for students interested in the Hotel, Restaurant, and Tourism industry. Our primary goal is to provide social and educational activities for individuals interested in the hospitality industry. Property tours, guest speakers and workshops are just a few of the events the USCB Hospitality Student Organization sponsors.
The Hospitality Student Organization meets on a regular basis and strives to enhance interaction among the student body and faculty. We also focus on our relationships with local, state, and national businesses and communities through intellectual and social programs on and off campus.
Interested in getting involved with the Hospitality Student Organization? Email the advisor!
Su Gibson and Dr. Charles Calvert are the faculty advisors for the Hospitality Student Organization.
Dr. Calvert
is a professor of hospitality and the dean of the new Hilton Head USCB campus. He teaches courses such as Introduction to Hospitality and Lodging Operations.
Su Gibson
teaches online for USCB and the Palmetto College and offers courses in subjects including spa management, hospitality management, and professional development. You can view her professional experience at:
www.linkedin.com/in/suzannelgibson
.
Please contact her if you would like more information or to join the organization today!
Click here for the USCB Hospitality Student Organization's Facebook Page