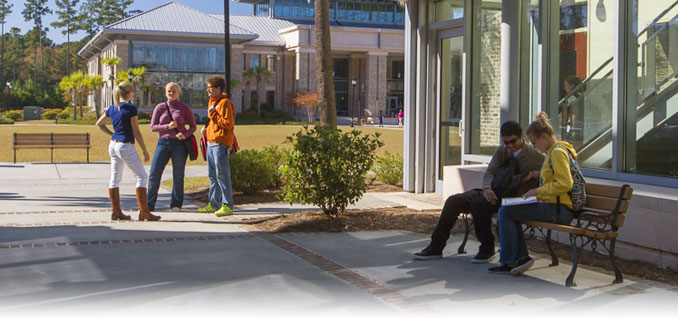 Roges & Vacaboundes (USCB Drama Club)
The USCB drama club, Roges & Vacaboundes, is an organization designed for students who are interested in any aspect of theater--including acting, directing, and design. Students also participate with the Rafael Sabatini Players, a community-based theater group that performs in the Center for the Arts auditorium on the Historic Beaufort campus. Other activities include workshops in acting, directing, and make-up. Membership is open to any USCB student or interested individuals. The club is facilitated by a coordinator and managed by committee.
Interested in getting involved? Email the advisor!