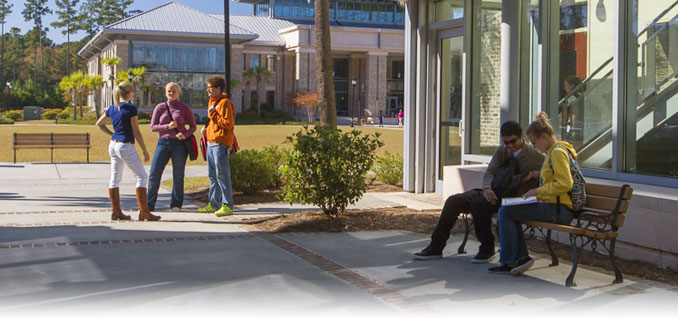 Student Development
Student Development is committed to the growth, development, and the achievement of USCB students. We work closely with academic colleagues to support students in their curricular pursuits and to provide opportunities for students to explore interests beyond the classroom.
Vision
Every Sand Shark will thrive at USCB and beyond
Mission
Student Development supports the holistic well-being of students by cultivating a sense of belonging, enhancing resilience, and helping students pursue a life of purpose and meaning.
Goals
Student Development at USCB will work to . . .
Cultivate a sense of belonging through support and advocacy and by inspiring students to discover meaningful connections.
Enhance resilience by equipping students with the tools needed for personal growth and development
Helps students pursue a life of purpose and meaning by creating engaging and transformative initiatives.