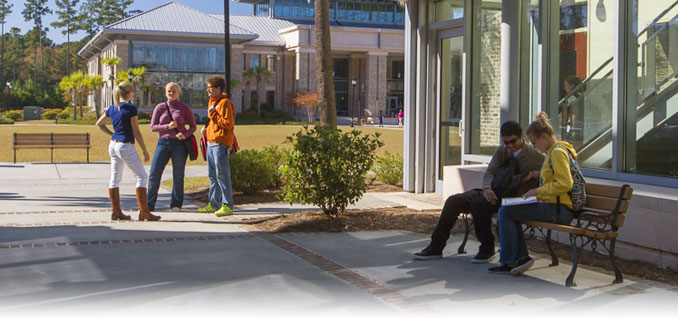 Academic Advising
Successful, self-directed students are our University's aim. To that end, academic advisors are committed to helping students identify and evaluate academic paths that appear to be in their best interest. Advisement at USCB is a collaborative, continuous process of evaluation and clarification; a process leading to student development, growth, and maturity.
Keeping the students' life goals in mind, students and advisors define and assess choices and consequences, ranging from degree program selection to course selection - not only what to take but also why to take it. Advisors take a personal interest in students, guiding them toward a program appropriate for their academic and career aims as well as for life's requirements and challenges. While the advisors' role is critical in this process, the ultimate responsibility for advisement decisions rests with students.
The staff academic advisors are located in the Student Success Center on the Bluffton campus. There is one staff academic advisor for the military population and their dependents located on the Beaufort campus. More information on advisors and the advising process can be found on our sub-sites.