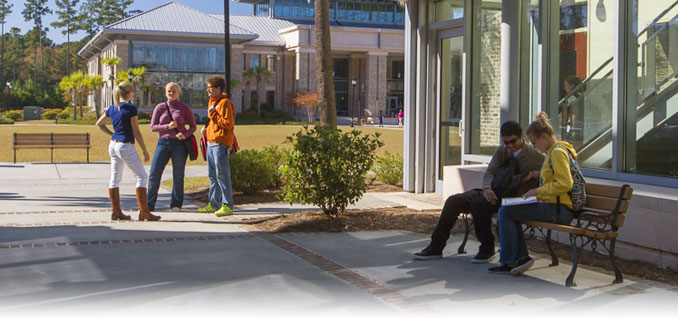 Outside Test Proctoring
IMPORTANT ANNOUNCEMENT: To help reduce the spread of COVID-19, we will not provide outside test proctoring in the USCB testing center for the fall 2020 semester.
USCB is also proud to offer test proctoring services to students attending other colleges and universities. Due to the volume of inquiries we receive, we require at least 1 week notice prior to the anticipated exam date. Students should submit two different date and time preferences; USCB will then confirm, by email, which date and time is reserved.
Please Note: Proctoring typically is available to students Monday through Thursday. Please advise the proctor if you must test on a Friday.
The charge for proctoring services, which is payable to the USCB cashier's office, is $75 per exam proctored. Please contact outsideproctor@uscb.edu to set up an appointment.
Students should present a receipt of payment and a photo ID at the time of their exam.
USCB does not allow cell phones or any other electronic device to be present during the exam unless otherwise directed by the instructor. Any communication regarding test proctoring (questions/concerns) should be via email to outsideproctor@uscb.edu with the words "Test Proctor" in the subject line.
TO REQUEST A TEST PROCTOR, PLEASE FILL OUT THE PROCTOR REQUEST FORM HERE.