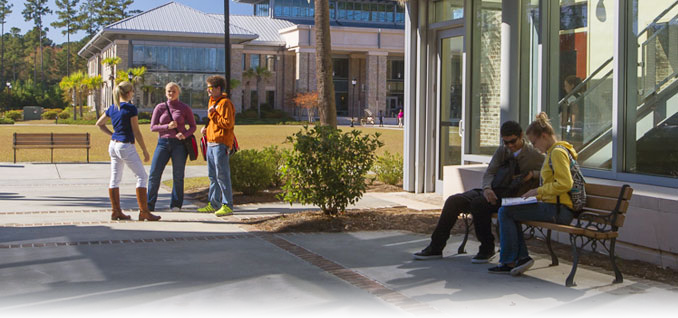 Continuing Education
Enrich your personal or profession growth with programs offered through the Continuing Education office. Programs can be customized to meet your organization's needs. Please contact the Continuing Education office for more information.
Fall 2015
Programs
Information
Computers

Course Date Price

QuickBooks T/TH 10/20-22
11/3 & 5 $200

Excel - Level 1 T/TH 11/3 - 5 $95

Call 843-521-4112 to register

Conversational
Languages
Basic Conversational Spanish - Bluffton
Mondays, Sept 28 - Nov 30 ~6 - 8 pm
$185
Call 521-4112 to register

Personal Enrichment
Programs

Click here to register
Call 208-8246 for information

Professional Programs
Refund & Cancellation Policy for Continuing Education Classes
No refunds will be made unless class is cancelled due to low registration. If you are unable to attend, you can transfer your registration to another class or give your spot to a friend. Please call the Continuing Education office if you need to make a transfer.
A minimum enrollment is required for each class; therefore, classes can be cancelled due to low registration. If a class is cancelled, registrants have the option of receiving a full refund or transferring the fee to a later class. Please note, refunds typically take 3-4 weeks and will be made in a form of a check.