September 27, 2022 at 3:30pm
USCB continues to monitor the progression of Hurricane Ian and its potential effects on our region.
As a result of severe weekend weather warnings,
all events to be hosted on USCB's campuses – Bluffton, Beaufort, and Hilton Head Island –
on Friday, September 30 and Saturday, October 1 are postponed/cancelled.
All Business Operations and Classes – face-to-face and online – remain on normal schedules.
All Residence Halls and Dining Services – Bluffton and Beaufort – remain on normal schedules.
For USCB updates, please visit http://www.uscb.edu/.
For official updates from the state of SC, please visit https://scemd.org/.
Close

Get the degree you always dreamed of
With more than 50 undergraduate academic programs of study and 2 new graduate degrees, USCB has a dedicated team of faculty and admissions staff to help you discover your passion. We will put you a step closer to your dreams.
Study Near the Ocean
USCB has three campuses in the heart of the South Carolina Lowcountry—the main campus in Bluffton has cutting-edge laboratories, vibrant campus life and Sand Shark athletics. The Historic Beaufort campus is on the water in artistic downtown Beaufort, and the Hilton Head Island campus offers hospitality internship opportunities at world-class beach resorts.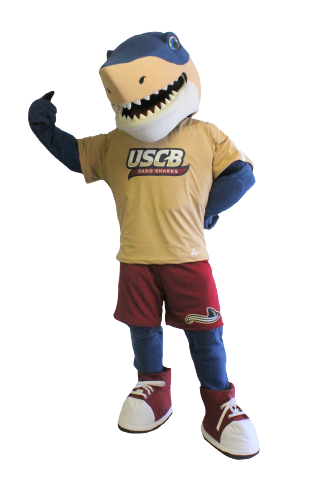 Student/Faculty Ratio
15:1
Growth in the Last 10 Years
42%
Distance from HHI Campus to the Beach
1 Mile
Story Name
USCBe Informed
brings you University of South Carolina Beaufort's news.
Each photo leads to an inspiring story about teaching, research and creative achievements by USCB students, faculty and staff.
Story Name
Story Name