See the World with USCB Study Abroad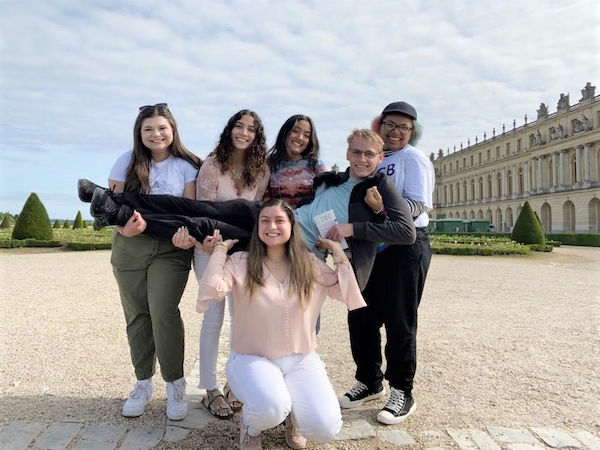 Improve your language skills, be immersed in a new culture, travel and make new friends. By studying abroad, you learn to overcome challenges of living in another country and gain a greater understanding of the world. Request info about the programs below.
Upcoming USCB Study Abroad Trips
Sand Sharks Experience France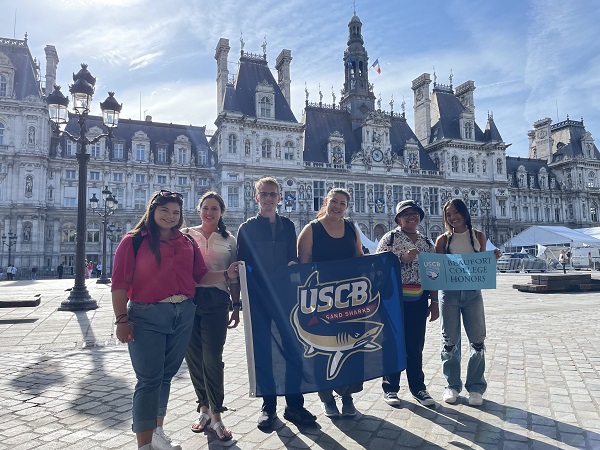 University of South Carolina Beaufort offers Maymester study abroad experiences in Paris. USCB has been offering the opportunity for students to attend summer programs in Europe since 1995. For 2022, the French Embassy of the United States, in collaboration with NAFSA: Association of International Educators awarded USCB funds for competitive scholarships to study abroad in France. USCB has an agreement with l'Université de Bordeaux Montaigne. Led by Dr. Babet Villena-Alvarez, this 4-week program in France included tuition included a 3-credit course (Global Studies GLST B398 or French FREN B295—cross listed), lodging, and excursions to various destinations in France, London and Strasburgh, Germany.
USCB Faculty-led Programs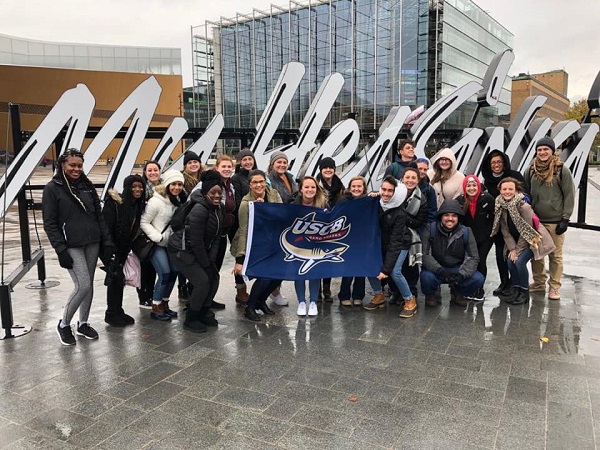 The destination for USCB's Faculty-led study abroad courses change year-to-year. Past groups have gone to:
Finland
Nepal
Netherlands
International Agreements with Partner Universities
USCB has agreements with where our students pay USCB the tuition and study one semester in either:
USCB Official Third Party Vendors
USCB students also have options for programs of various lengths through CIS Abroad and SAI
Partner Programs through UofSC Columbia
As a last resort, to study abroad in other countries, (this is handled outside USCB), UofSC Columbia allows USCB students to participate in semester and year-round abroad programs offered through their Global Partners Programs in Costa Rica, Mexico and other countries.
Students pay tuition and fees directly to the host university or study abroad organization. You will be required to follow these steps to study abroad through UofSC Columbia.
To see available programs, make sure to set the filter on the Program Directory to "Global Partner Program."
USCB Study Abroad Guidelines
The safety of our students is paramount. The Director of USCB's Public Health, in response to the pandemic, requires all students who participate in a study abroad program to be fully vaccinated prior to departure.
The U.S. State Department continues to monitor international locations. See its updates here:
Contact Us
Juanita Babet Villena-Alvarez, PhD
Interim Assistant Vice Chancellor for Academic Affairs
Coordinator, USCB International Programs
Professor of French, Spanish and Global Studies
Hargray Room 245
One University Boulevard
Bluffton, SC 29909

Grayson House Room 100
801 Carteret Street
Beaufort, SC 29902