Search the USCB Library catalog: Find It @ USCB Library for books, ebooks, articles, journals, newspapers, videos, and other materials. You can search by keyword(s), author name, title, or call number.
Note the locations, USCB Beaufort or USCB Bluffton, when requesting items.
Find Library Guides & Databases by subject.
---
Browse Databases by Name:
To view databases, select your title from this A-Z list.
You can search for ebooks in Find It @ USCB Library; you may also browse these individual collections listed below.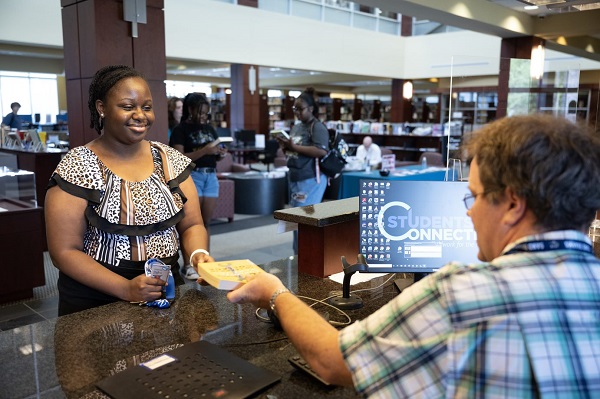 The USCB Library includes full-service academic libraries on USCB's Bluffton and Beaufort campuses. USCB Library drives academic excellence and promotes life-long learning and discovery by students, faculty, staff, members of the Lowcountry community, PASCAL consortium members, and scholars from beyond the borders of the state of South Carolina.
Fall Semester Hours 2023
Visit the USCB website https://www.uscb.edu/ for weather related closures.
Bluffton
Mon – Thurs: 7:30 am – 9:00 pm
Fri: 7:30 am – 5:00 pm
Sat: Closed
Sun: 4:00 pm – 8:00 pm
Thanksgiving Holiday
Nov 22 Wednesday 8:00 am – 4:00 pm
Nov 23-25 Thur-Sat CLOSED
Physical Address:
8 East Campus Drive
Bluffton, South Carolina 29909
Beaufort
Mon-Thurs: 8:30am - 6:00pm
Fri: 8:30am - 1:00pm
Thanksgiving Holiday
Nov 22 Wednesday 8:30 am – Noon
Nov 23-26 Thur-Sun CLOSED
Physical Address:
801 Carteret Street
Beaufort, South Carolina 29902
What We Offer
Contact Us
Bluffton: (843) 208-8022
Beaufort - (843) 521-3122