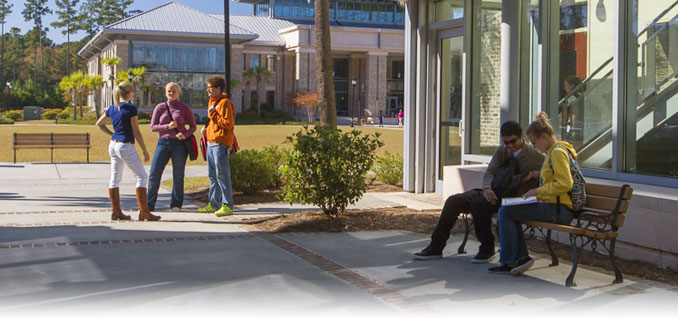 Continuing Education
To meet the needs of learners adapting to the new daily routines brought on by COVID-19, USCB Continuing Education has launched online training courses for personal and professional development.
Our online courses are affordable, convenient, and geared just for you. Browse our catalog or check out our Popular, New, and Featured Courses.
Digital Photography
Grammar Refresher Course
Business Courses
Accounting, Communication, Finance, Marketing and Sales, Operations, Project Management
Computer Applications
Microsoft, QuickBooks, Windows
Test Prep
ACT/SAT, LSAT, GRE, PMP


For the health and safety of everyone,

all on-site classes are postponed until further notice.
Please view our online class offerings here.

Refund & Cancellation Policy for On-Site Continuing Education Classes
No refunds will be made unless the class is canceled due to low registration. If you are unable to attend, you can transfer your registration to another class or give your spot to a friend. Please call the Continuing Education office if you need to make a transfer.
A minimum enrollment is required for each class; therefore, classes can be canceled due to low registration. If a class is canceled, registrants have the option of receiving a full refund or transferring the fee to a later class.