Join OLLI: Buy Your Annual Membership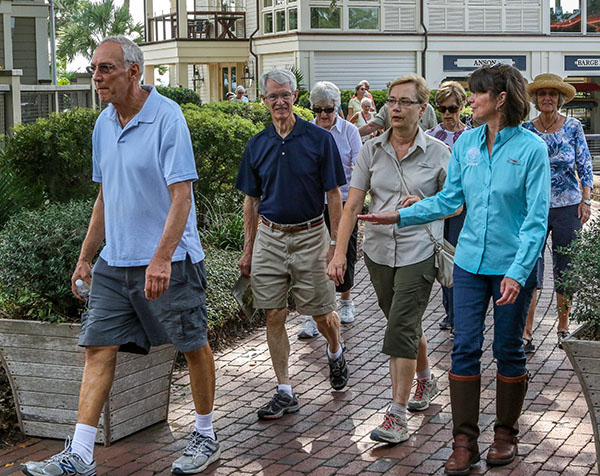 OLLI at USCB is a membership-led lifelong learning community, and you must be an OLLI member to attend classes, tours, community band and trips. All memberships are individual: a husband and wife who join must create separate online accounts.
Benefits of your OLLI membership include:
Ability to participate in OLLI term classes. Classes are offered in-person, on Zoom and OLLI Digital Library (term fees apply)
Free pop-up OLLI lectures and events held throughout the year
Free summer OLLI classes (June and July)
USCB campus library membership and access to research

Access to over 125 academic databases, such as Academic Premier, Business Source Premier, Novelist, and Opposing Viewpoints

Access to e-books
Access to computers
Access to printers (.10 b/w, .25 color)
Research assistance from librarians and library staff
A place to read, work, and visit
A children's collection for young readers (or grandchildren!)
Lending privileges to check out books with USCB ID card (free)
Book collections feature popular fiction, art (special art collection on Beaufort Campus), local history, and more
Borrow 6 books at a time for a 3 week loan period (renew online or in person)
Connect to public wifi in the libraries for internet use
Access to Interlibrary Loan for materials that aren't in our collection.
Popular magazines in print and e-magazines
In the first quarter of 2023, the USCB library will have access to ancestry.com and Kanopy.

Discounted meals at USCB dining facilities
Discounted tickets to USCB Chamber Music concerts
Discounted fees to USCB Continuing Education classes
Participation in the OLLI Lowcountry Community Concert Band
Free USCB student parking permit valid for all campuses ($25 value)
Opportunity to play an instrument and perform with OLLI's Lowcountry Community Concert Band
Taking OLLI Classes:
If you would like to participate in classes during a term, OLLI offers flexible payment options.
PAYGO: Pay as you go. Each class – no matter the number of sessions or whether in-person or Zoom – costs $15, which is paid upon registration. This option does not include OLLI Digital Library. Pay-Per-View is now available for certain courses @ $15.00 per course.
UNLIMITED: $125 per member. Take as many courses as you like in-person, Zoom and have access to our OLLI Digital Library.