More than 200 Years of Student Success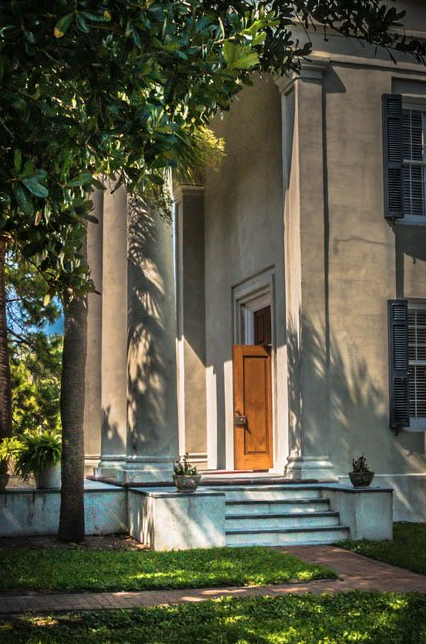 Photo by Sandy Dimke
THE UNIVERSITY OF SOUTH CAROLINA BEAUFORT is a "new institution," dating back to 1795 when the South Carolina General Assembly voted to provide for a College in Beaufort. That college became a two-year regional campus of the University of South Carolina system in 1959, but soon it was clear that the people of the southern Lowcountry needed and deserved more. With no four-year baccalaureate degree-granting institution in Beaufort, Jasper, Hampton, or Colleton Counties, USCB won its hard-fought petition to become a full four-year comprehensive university in 2004. In 1959, the university enrolled 82 students. From 2005 to 2017, it was the fifth fastest-growing public university in the US according to The Chronicle of Higher Education. USCB remains in the top ten – with more than 2,000 students on three vibrant campuses: Beaufort, Bluffton, and Hilton Head Island.
USCB offers specialized instruction in 39 areas of study within 19 Bachelor's degree programs, two Master's degree programs, and two Associate's degree programs. In 2018, the university launched Beaufort College Honors with cohorts in Nursing, Biology, and Lowcountry Studies. In 2019, USCB launched its first graduate program: the M.S. in Computational Science. In 2020, it launched the M.Ed. in Literacy and expanded Honors with a Business cohort.
A hallmark of USCB's academic excellence is a focus on experiential learning. Collectively, the university's students are an integral part of southern Lowcountry economic development. In 2020, USCB students logged 78,000 volunteer and experiential learning hours valued at $1.9 million to local communities. Further, USCB's Lowcountry and Resort Islands Tourism Institute conducts student-led survey research of visitors across the region to understand what discerning guests expect and value most when selecting vacation destinations. Surveys are collected routinely at festivals, events, and "hot spots" across the region, and the outcomes and analytics are shared with industry to provide a roadmap for continuing regional success.
USCB is a cultural hub for the southern Lowcountry, bringing together people from disparate backgrounds, both residents and tourists, for cultural and educational experiences from athletics and the arts to lifelong learning. USCB Sand Sharks compete in baseball, softball, soccer, golf, cross country, and indoor and outdoor track & field. The university's communications studies faculty and students co-produce By The River, an in-depth interview program featuring Lowcountry authors and poets and airing regularly on SCETV. USCB is home to an official Osher Lifelong Learning Institute (OLLI), which occupies dedicated spaces on all three campuses for its nearly 1,800 members, who are a testament to USCB's priority on inter-generational interaction as a driver for greater understanding (IQ), empathy (EQ), and, therefore, greater lifetime success. Further, USCB's Center for Event Management & Hospitality Training administers Island Ambassadors, a customer-service training program for seasonal hospitality employees to provide knowledge of local history, culture, and attractions.
USCB's dedication to regional growth and development drives its commitment to cultivating global perspectives for campus communities. Most USCB students are from South Carolina, yet their USCB experiences go the distance. USCB has been recognized as a Top Producer of Fulbright Scholars, ranking 13th among all baccalaureate-degree granting colleges and universities in the United States. Multiple faculty members and USCB's chancellor have been selected along with the university's first Student Fulbright Award in 2020. Further, USCB has study-abroad relationships with HZ University in the Netherlands, Woosong University in South Korea, Hebei Normal University and Changzhi University in China as well as Goa University, Amity University Mumbai, Nagindas Khandwala College, Kohinoor International Management Institute, and the Vidyalankar School of Information Technology in India. The university community is excited to grow these and future collaborations through which students and the region will be enriched greatly.
USCB's Chancellor Al M. Panu, Ph.D. envisions USCB – now and in the future – as a place of first choice for students, faculty, and staff, who have the capacity to be any place they choose. He describes USCB as "an institution that gives any student – no matter who they are, where they are from, or how they have been prepared – the opportunity to fulfill their greatest potential." Not a cookie-cutter hierarchy of potential "but rather the understanding, commitment, and pedagogical talent to meet students where they are and take them to their particular heightsMore than half of USCB Sand Sharks are first-generation university students, and 46 percent are Federal Pell Grant-eligible. Many are graduates of USCB's two-year college partners, who want access to the doors that a Bachelor's degree can open. They are 68 percent women, 40 percent people of color, and a growing number of working adults, who understand the value of education as a key to mobility. Finally, USCB students are 100 percent amazing, motivated, creative, well-prepared, and ready to take on the world.