Mission
The University of South Carolina Beaufort (USCB) responds to regional needs, draws upon regional strengths and prepares graduates to contribute locally, nationally and internationally with its focus on teaching, research and service. USCB is a public, comprehensive institution in the University of South Carolina system, offering Associate's and Bachelor's degrees in liberal arts, sciences and professional disciplines as well as select Master's degrees in response to regional demand through on-site and distance delivery methods. Serving a diverse population, USCB enriches the quality of life for students and area residents through artistic and cultural offerings, collaborations with regional, national and international partners and lifelong learning opportunities.
Approved April 21, 2017 - USC System Board of Trustees
Approved March 1, 2018 - South Carolina Commission on Higher Education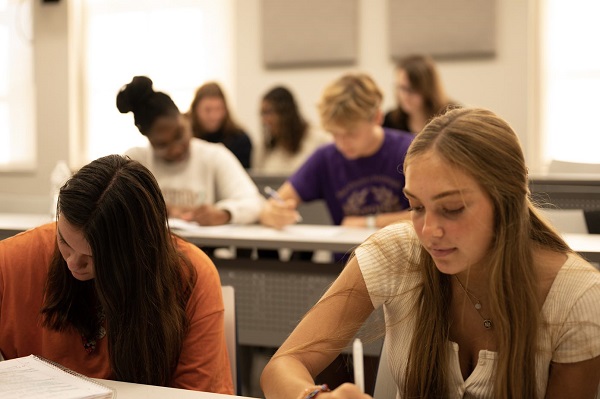 Vision
The University of South Carolina Beaufort will be a university of academic distinction that is student centered and community engaged.
Values
We – administrators, staff, faculty and students – work together to support the mission of USCB. Our interactions will be guided by the following principles:
Cultural Appreciation
Academic Excellence
Resourcefulness
Engagement and Partnerships
Student Success
Faculty Statement on Systemic Racism and Racial Equity
We, the faculty of the University of South Carolina Beaufort, affirm that our long-standing commitment to diversity and inclusion is a necessary but not entirely sufficient condition for addressing the impact of systemic racism and achieving equality for all members of our society. Further, we acknowledge that while a commitment and a desire for equality is important, the way to actually secure equality is to use the vehicle of equity. Whereas equality is about sameness and fairness, equity is about difference and justice; equality is the end, while equity is the means. Equity refers to the provision of goods, services and interactions in ways that reduce (and ultimately eliminate) disparity, marginalization, and discrimination while increasing social and political inclusion.
READ USCB'S COMPLETE RACIAL EQUITY STATEMENT
Mascot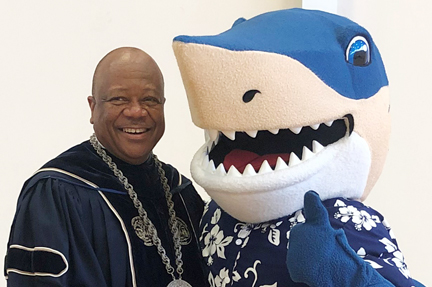 Sand Sharks, familiar to the Lowcountry, are powerful, graceful, strong, sleek... and unpredictable. USCB Sand Sharks are proud, tough, aggressive and competitive in 13 sports.
The Sand Shark Society Pledge
We are a community of people, who share the USCB experience.
We come together to support each other as we work to achieve our goals and navigate the world.
We celebrate the bond we share: USCB's enduring positive impact on our lives.
We proudly carry our education and values with us in everything we do.
We demonstrate, through our every interaction, how USCB elevates our lives.
We strive to inform, inspire and lift up future generations of Sand Sharks.
We give back to keep doors of opportunity open wide,
investing in the future of our community, our region and the world.
And, most of all…
We remember throughout our lives that:
WE ARE CALLED TO SERVE.
WE ARE CALLED TO LIFT UP.
WE ARE CALLED TO LEAD.
This is how and why…
WE ARE CALLED SAND SHARKS.