USCB Serves Local Communities
The University of South Carolina Beaufort offers many programs, services and events for local residents, our neighbors. The following are just some of the ways we serve the public:
Arts & Culture
From theater to dance to chamber music and art exhibits, join us at our Center for the Arts and visit our art galleries—all in Beaufort.

African American History Month


Each year USCB celebrates the history, culture and contributions of the African diaspora through an engaging series of events during the month of February.



Campus Maps & Parking


We can't wait to welcome you on our main campus in Bluffton, our historic campus in Beaufort, and our newest campus on Hilton Head Island. Here's how to find us!

Center for Stragetic Planning


A division of the Center for Event Management and Hospitality Training, the Center for Strategic Planning helps local businesses and non-profit organizations map their future.
Center for Event Management and Hospitality Training
With our partners – the Towns of Hilton Head Island and Bluffton – USCB supports local businesses and events, like the Heritage Golf Classic and the Concours d'Élégance, helping them to remain best-in-class by conducting survey research and analysis, quality management studies, local employee trainings, expert lectures and more! The Center also presents the popular Island Ambassador education program for local hospitality workers.
Continuing Education


For professional development and personal interest, these non-credit courses – including foreign languages, cyber-security, personal finance and more – are for all lifelong learners!

Event Venue Rentals


Your meeting, conference, wedding or other event can be beautifully and deliciously hosted at USCB's 3 campuses: Bluffton, Beaufort and Hilton Head Island.

Free Tuition for S.C. Residents ages 60+
F

inish that degree! Are you a few credits or a few years shy of college graduation? Or have you always wanted to begin a college education? USCB offers free tuition to S.C. residents ages 60+ (subject to space availability). Begin a new and exciting chapter of your life!

Giving to USCB
USCB is helping the Lowcountry and beyond due to the generosity of people like you. Our students and our programs need your support.
Heritage Library and Heirs' Property Family Research Project
USA Today named Heritage Library

one of the Top 10 Places in the World to research your family lineage. The library has a research room at USCB's Hilton Head Island campus, which is also home to the Heirs' Property Family Research Project – a collaboration of USCB, Heritage Library, and The Town of Hilton Head Island.

Hire a USCB Student Intern
Could your business use a fresh perspective? Are you struggling to get the most from social media? Our energetic, tech-savvy students work on a variety of projects! Sometimes they lend their expertise as volunteers (to fulfill course requirements) and sometimes as paid interns. Grab the competitive edge!
Lunch with Authors Series


Enjoy readings, a good meal and dynamic conversations with best-selling authors. Here authors discuss not only their latest works but also their writing techniques and life journeys.

NEH Summer Institute for Teachers


"America's Reconstruction" is the subject of the 3-week summer institute for K-12 teachers from across the U.S., presented by the Institute for the Study of the Reconstruction Era. Apply now!

Osher Lifelong Learning Institute (OLLI)


USCB is thrilled to have one of only 125 official OLLI sites in the U.S. If you are fabulously 50+, join us for an amazing array of courses! OLLI offerings range from world history to retirement finance tips, ecology, chemistry of wine (taught by USCB's chancellor), music and art appreciation , kayaking, walking tours, gardening and much more. OLLI has it all!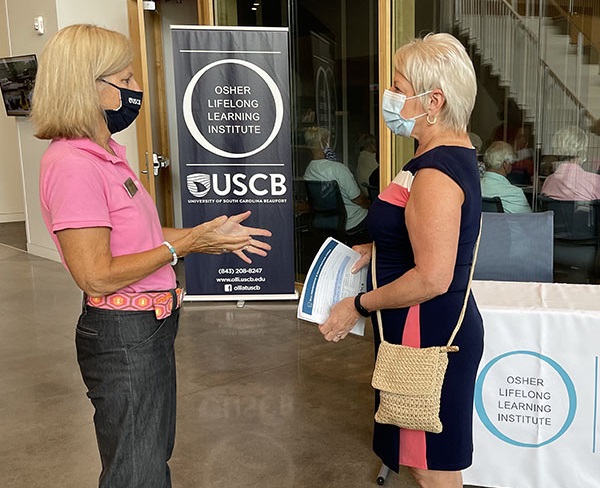 Sand Shark Athletics
Our USCB Sand Sharks compete in soccer, softball, baseball, golf, track and field and cross country. Calling all sports fans — please come support our teams!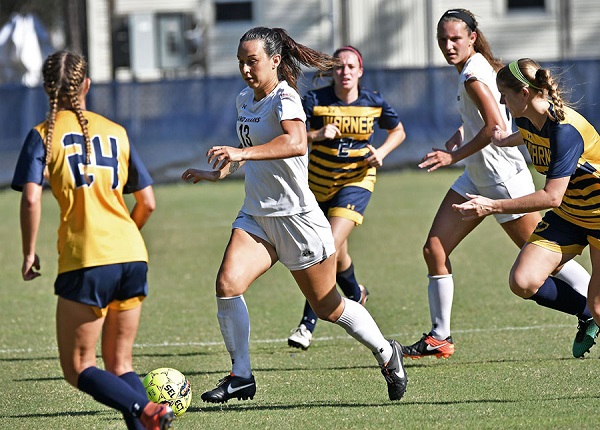 Sand Shark Bookstore


One-stop shopping for USCB gear as well as textbooks, school and office supplies, great gifts and more!

USCB Small Business Development Center
This resource gem provides local business owners with no-cost, confidential consulting for finance, marketing, loan paperwork and more.
USCB Water Quality Laboratory


USCB students and faculty conduct microbiological and chemical analysis of stormwater runoff, helping to track the health of our local estuarine systems for Beaufort County, the City of Beaufort, and the Towns of Bluffton, Hilton Head Island, and Port Royal. We can all drink to that!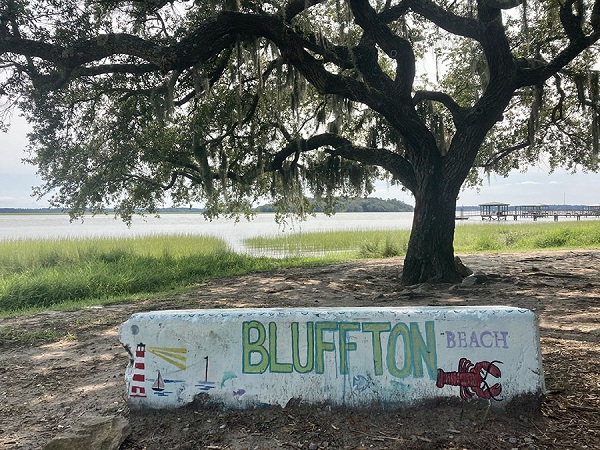 University Libraries
U

SCB's learning resources on the Bluffton and Beaufort campuses are open and welcoming to the public. Come to read, research, engage, learn, contemplate, and grow!

Youth Camps Venues
USCB is home to several youth programs, like "Mad Scientists" and Math Opportunities in Summer – partnerships with Beaufort-Jasper YMCA of the Lowcountry and Jasper County School District. Supporting young people and helping them to build bright futures means everything!

Contact Us
For more information about USCB's community partnerships, services and events that are open to the public, contact:
Carol Weir
Senior Director of Communications
Office: 843-208-8030 Cell: 843-707-6115
Hargray 257 Bluffton, SC 29909